Day 1 :
Keynote Forum
Saisei Mirai Clinic
Time : 09:40-10:40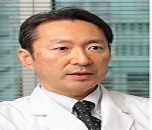 Biography:
Shinichiro Akiyama currently is General Director of the Saisei Mirai Clinic in Tokyo, Japan. He had been a fellow in oncology at Sapporo Medical University School of Medicine. This led to clarify intracellular TNF as a resistant factor by chemotherapeutic agents. He joined the Cancer Immune Cell Therapy Center of Kudan Clinic in 2009. There he had applied cancer gene profiling as therapeutic effect of peptide-pulsed dendritic cell therapy. He was selected as "Featured Global Expert Cancer Researcher of Marquis Who's Who" in 2015.
Abstract:
Recently immunotherapy has become an attractive new strategy in the treatment of cancer, boosting the patient's own immune system to eradicate cancer cells. The toxicities of immunotherapy for cancer are as diverse as the type of treatments that have been devised. Immune surveillance by macrophage is critical for the immune integrity since invertebrates has evolved and is imposed through an intricate armory of functions that can infiltrate into tumors tissue. Oral colostrum macrophage-activating factor (MAF) produced from bovine colostrum derived vitamin D binding protein has shown high macrophage phagocytic activity as well as anti-tumor activities. Oral colostrum MAF stimulates macrophage whereas its precious mechanism has not yet been understood. It is administered orally in an acid-resistant enteric capsule to activate macrophages in the gut-associated lymphoid tissue and as a powder in the mouth to activate macrophages in the lymphoid tissue of the Waldeyer's tonsillar ring. In terms of practical clinical use, oral colostrum MAF has certain advantages over MAF produced from serum because it is derived from bovine colostrum and it is administered orally and sub-lingually instead of injection. We propose that oral colostrum MAF and MAF produced from serum could demonstrate a greater immunotherapeutic activity than that of serum MAF alone. We have also treated cancer patients with oral colostrum MAF in combination with cancer gene therapy and/or NK cell therapy so as to induce higher potential benefit of solid cancer therapy.
Keynote Forum
Roquette America Inc. USA
Time : 11:00-12:00

Biography:
Carmen Popescu received her BS degree in Physics and PhD in Biophysics at University of Bucharest, Romania. She is a Senior Project Coordinator at Roquette America Inc. and Adjunct Associate Professor with University of Illinois at Chicago, Roosevelt University, University of Tennessee, University of Maryland. She has published over 120 research papers, book chapters and presentations on classic and new drug delivery dosage for small and large molecules. Additionally, she is a Reviewer for the International Journal of Pharmaceutics, Journal of Pharmaceutical Sciences, European Journal of Pharmaceutics and Biopharmaceutics, Journal of Pharma & Pharmaceutical Science and an active member of AAPS and CRS.
Abstract:
Formulation scientists have reported myriad of conventional and advanced formulation strategies to improve the bioavailability of rate limited dissolution drugs through efficient solubilization. However, many of them are still at bench stage because industrial scale equipment is not yet available and financially difficult to be sustained. In recent years, formulator's attention was focusing on cyclodextrins as a solubilizing tool for their stubborn like bricks APIs (BCS class II and IV)). The reason is obvious: Easy to scale up and a successful presence, of both liquid and solid dosage form, on the commercially available brands. This presentation is centered on a coherent approach of insoluble APIs solubilization by cyclodextrin complexation in liquid phase as well as solid dispersions (by kneading, spray drying, lyophilization and physical mix) through an extensive array of case studies (carbamazepine, danazol, albendazole, furosemide, zotepine, zaleplon, lorazepam, progesterone, celecoxib, furosemide, valsartan and NSAIDs (flurbiprofen, ibuprofen, ketoprofen, naproxen, piroxicam). They are useful tools in solubilizing drugs delivered in high dose by IV route or at low dose by solid dosage forms. If your API good performance does not require solubilization optimization, you still wonder why cyclodextrin complexation? One should not forget that they can offer: Increased stability (physical, chemical), masked taste/odor, convert liquid forms into amorphous powders, new formulation, new routs of administration, patent extension increased shelf life, etc.